Unboxing Air Frankenstein
Nike Kids piloted the quick strike graphic tee program and our team was keen on experimenting with digital as a means to get kids amped on these timely tees.

One of the first outputs of this program, the Dr. Frankenstein t-shirt, featured a graphic of a Nike shoe that didn't exist—a frankensteined Vapormax-Huarache-Blazer. This shirt was designed with some timely relevant consumer insights in mind and made just in time for the Halloween season. This fictional mash-up was so interesting to me, that I couldn't stop thinking about a way to hype the shoe-shirt without first making the shoe itself.
Nike, 2018
Role: Art Director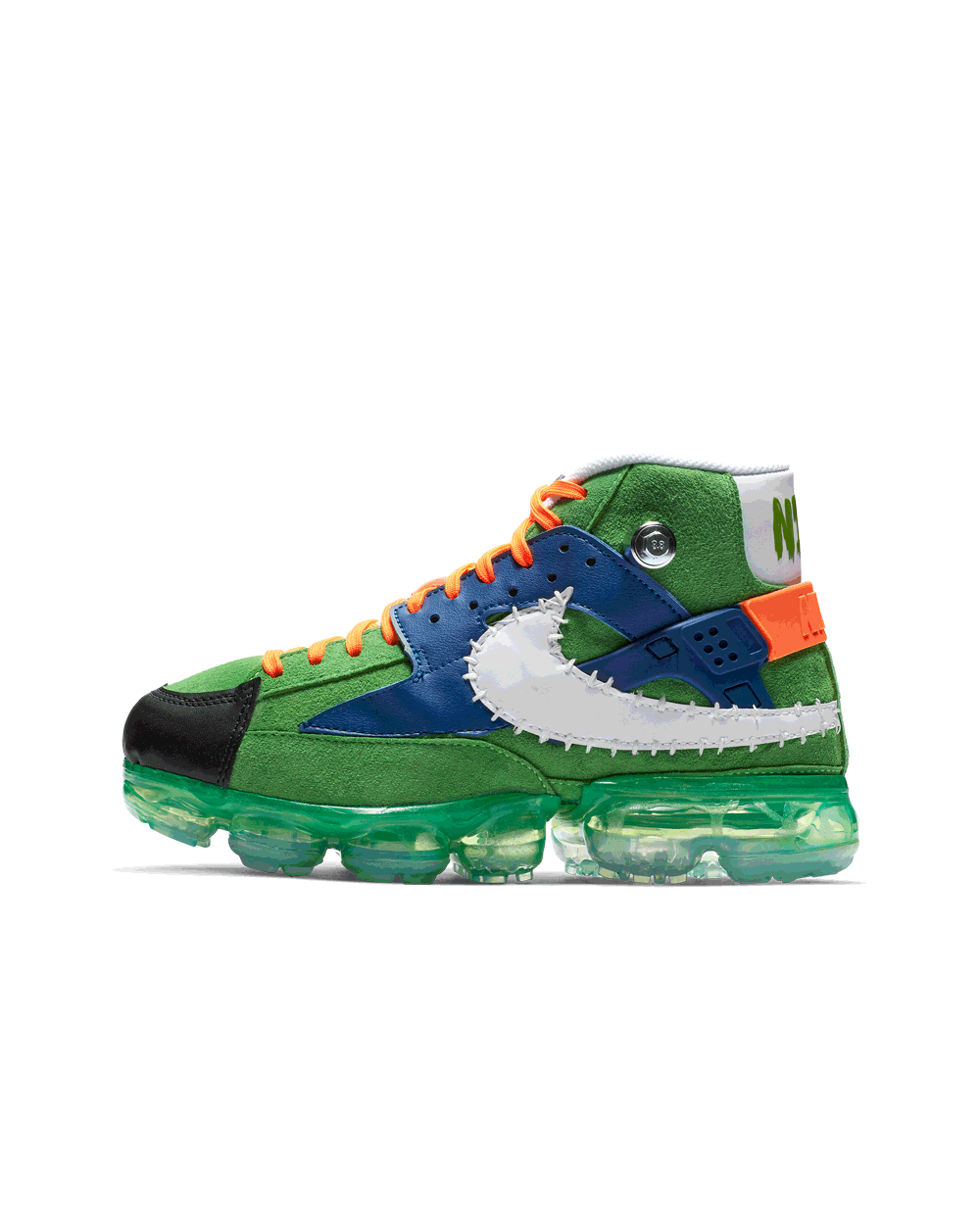 Working with Nike's Innovation Kitchen, I was able to get a one-of-a-kind pair of Air Frankensteins made. The shoes feature a UV reactive sole, inspired by the glow-in-the dark t-shirt graphic.

There wasn't a set digital marketing plan for the shirt, which allowed me to think big and concept how the work came alive. Also, legally, you can't market directly to kids, so this whole project was both a creative exercise in the marketing and the delivery of that marketing.

I can't remember how it went exactly, but my brain process went something like this:


Dr. Frankenstein = Halloween
Halloween = spooky
spooky = fun
slime on t-shirt = fun
fun = prank
prank = slime?
slime = YouTube
YouTube = unboxer
prank = sending slime to YouTube unboxer


The idea for a spooky slimy prank ultimately lead to the idea of vacuum sealing the Air Frankenstein shoes, submerging within a giant bucket of slime, and shipping to a sneaker obsessed YouTuber to dig them out and make a video showing the fun.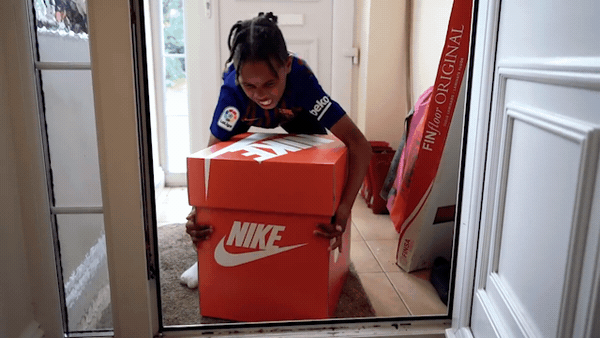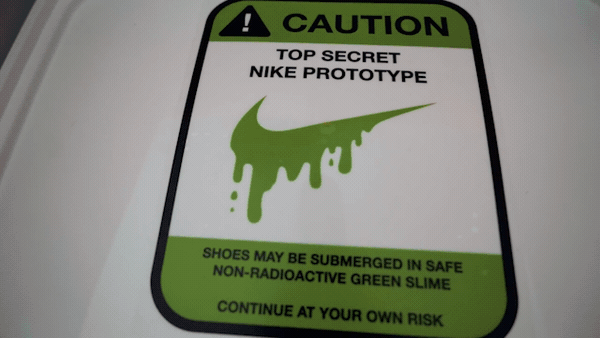 Tekkerz Kid is a YouTuber known for creating Nike unboxing videos and also featuring videos pranking his parents. He seemed perfect for this experiential marketing project. We sealed up the t-shirt and matching one-of-a-kind shoes, submerged in a giant bucket of slime fit with a warning label, and shipped it in a giant Nike box.





︎︎︎ watch full video below ︎︎︎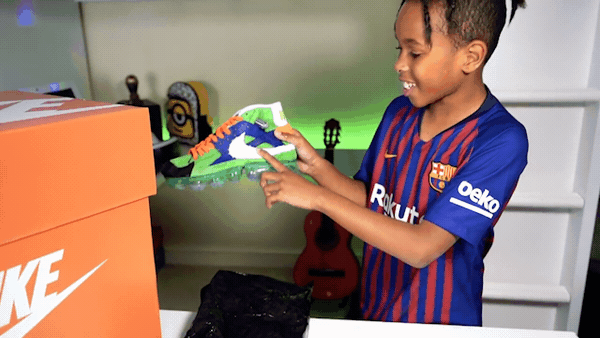 The unboxing was a success. Tekkerz Kid and parents crafted an entertaining video, teased the t-shirt, and even gave some away to a few lucky subscribers.

The project started with a graphic tee that at one point depicted a fictional pair of shoes, but culminated with a graphic tee that commemorates an ultra rare shoe and unboxing moment.

A bonus behind-the-design story was created for the Nike App as a special treat for curious parents (and because we were having too much fun).



↵ Back to Projects ↵